Take your business to the next level
The Certified Auto Repair program is a nationwide network of independently owned repair facilities. It is designed to help shop owners grow and market their business in today's competitive environment. An affordable one time enrollment fee and your commitment to attainable monthly purchase requirements get you everything you need to increase your profits and grow your business.
Proven benefits deliver real savings and improve profits
Certified Auto Repair provides real world savings for the service center owner. We provide cost management solutions through group insurance rates, training discounts and earnbacks, trade organization reimbursements and more.
Customer Satisfaction Reviews

Customer reviews influence more repair choices than any other form of advertising. Customer ratings and reviews are collected by a confidential third party and then forwarded to you for review.

Certified Auto Repair Locator Service

Your shop will be included in the Certified Auto Repair locator and oreillyauto.com.

Bi-monthly Consumer Promotions

Mail-In rebates on regular routine maintenance items designed to help drive additional sales for your service center. Members are provided with all needed materials.

Marketing Solutions

Get the right combination of online and traditional marketing to find, develop and retain high value customers for your business.
Nationwide Warranty Options
24 Month/24,000 Mile Parts and Labor Warranty (optional feature)

Consumer is covered up to 100% of the original qualifying repair
Over 35,000 locations in the U.S. and Canada

36 Month/36,000 Mile Parts and Labor Warranty (optional feature)

Extended parts and labor coverage for service centers who incorporate an extended warranty into their marketing strategy

24/7 Roadside Assistance Program (standard feature)

Eligible "roadside assistance" services include towing, lock out service, flat tire changing assistance, fuel, oil, fluid and water delivery service & jump start

Nationwide Tire Warranty (optional feature)

Free tire replacement for the first 33% of usable tread, prorated thereafter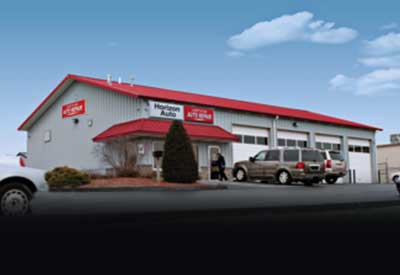 Complete marketing and appearance packages.
Enhance the interior and exterior of your building with Certified Auto Repair branded signage. Customized material displayed within your service center helps to increase customer confidence and close more sales. New members receive credit on the certified auto repair branding site for custom tailored point-of-sale material, banners, clocks, brochures and more!