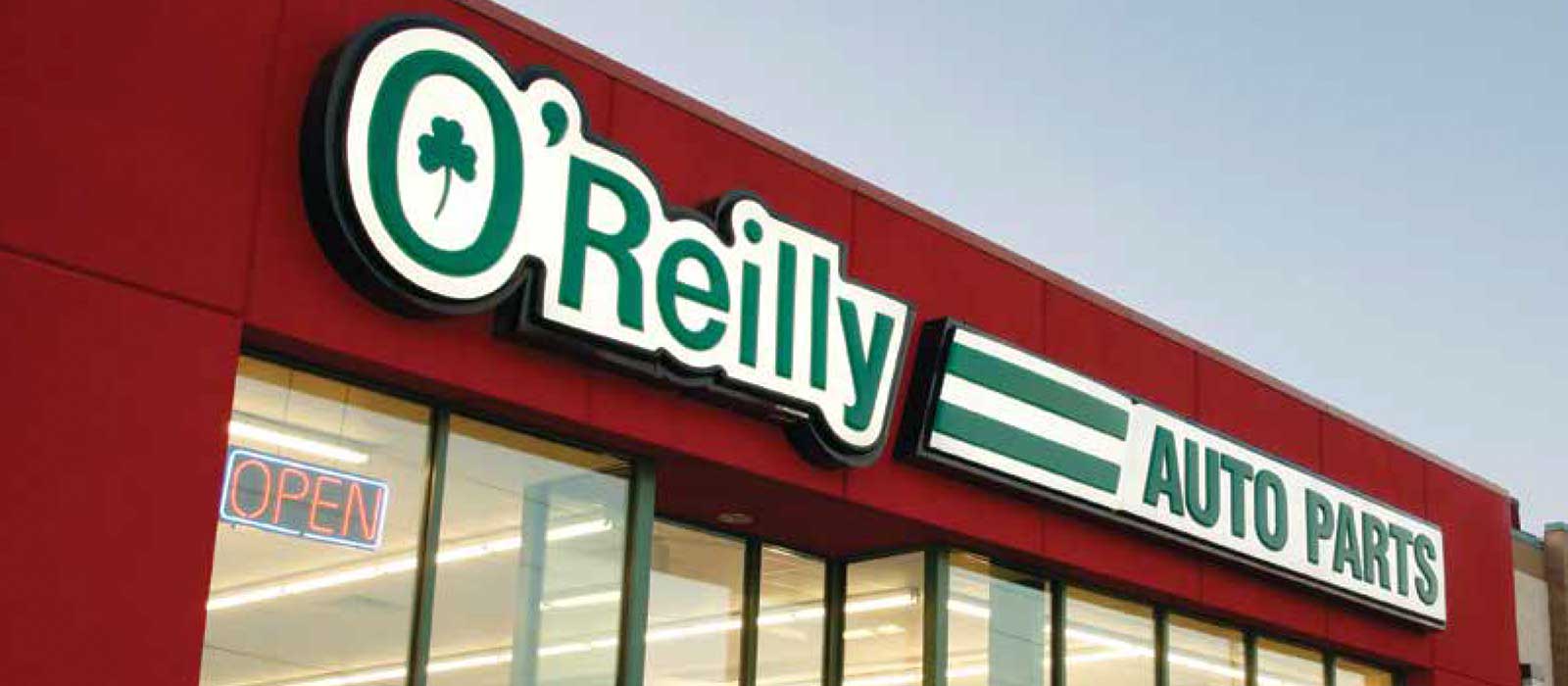 E&I
OVER YEARS OF SERVICE TO THE PUBLIC SECTOR
O'Reilly Auto Parts is one of the largest suppliers of aftermarket auto parts, tools and equipment in the nation. O'Reilly currently operates over 4,829 stores and 27 distribution centers in 47 states. Every location is company-owned assuring the same level of commitment, professionalism and price controls.
With over years in the automotive industry, our dedication to the Professional has never been stronger. We've adapted to changing needs and continue to deliver an unbeatable combination of unmatched parts availability, customer support programs and the lowest prices on the best hard part brands in the business.
O'Reilly Auto Parts currently supplies over 17,000 public sector customers including government agencies, cities, municipalities, counties, school districts and other non-profit agencies.
Our dedicated sales representatives are experts in customer support, programs, pricing structures and account management. You won't find a more knowledgeable group of people anywhere in the automotive aftermarket.
O'REILLY AUTO PARTS AND THE EDUCATIONAL AND INSTITUTIONAL COOPERATIVE (E&I), A NOT-FOR-PROFIT ORGANIZATION, HAVE PARTNERED TO BRING CONTRACT SAVINGS AND EFFICIENCIES TO HIGHER EDUCATION NATIONWIDE.
Established by the National Association of Educational Procurement in 1934, the member owned cooperative continues to provide goods and services to members with invaluable savings.
Contract Number:
CRN1214
Contract Effective Dates:
11/8/2008 - 10/31/2018
Contract/Discounts:
Visit www.eandi.org to view a detailed list of discounts
Delivery Terms:
Contact the local store for delivery times and schedules
Online ordering:
Visit www.firstcallonline.com for full service parts catalog and ordering
How to Register:
Non - NAEP members:
Contact membership@eandi.org
NAEP members:

Go to www.eandi.org and log in to your account
From the Contracts section click on Contract Finder
Next select the O'Reilly Auto Parts logo
From the O'Reilly overview page select Getting Started Info
Select the Account Setup Form then select New or Transfer of Existing Account. Complete the soon as the negotiated pricing has been set up.

Key Contacts:
O'Reilly Auto Parts
Contact your Territory Sales Manager (TSM)
Don't know your TSM?

Call the Professional Sales Department at (866) 578-5997 ext. 10807
Provide the Customer Service Representative with your city and state, and ask for the Territory Sales Manager in your area
They will provide you with the name and contact information for your TSM

Contact Information:
Buy Board
Contract Number:
470-14
Contract Effective Dates:
Effective through 11/30/2017
How to Register:
Option 1

Customers wanting to use the O'Reilly Auto Parts contract with BuyBoard should contact the BuyBoard and identify O'Reilly Auto Parts as the vendor they wish to purchase from and fax or email their purchase orders to BuyBoard directly via the contact information below. BuyBoard will then send those purchase orders to the Professional Sales Department and we will forward them to the servicing store.

Option 2

The customer may choose to give the purchase order directly to the nearest O'ReillyAuto Parts location and then send BuyBoard a confirmation copy. The second option assures that the customer will receive their parts in the least amount of time.

If your customer chooses option 2, they need to fill out the registration form found on TeamNet > Professional Customer Sales > Cooperative Programs > BuyBoard registration form. Fax the completed form to 417-874-7199 or email to publicsector@oreillyauto.com.

It normally takes 24 to 48 hours to complete the registration. An email communication will be sent to the customer as well as the store manager where the account is assigned.

Contact Information:
NASPO
O'REILLY AUTO PARTS AND THE NASPO COOPERATIVE, A NOT-FOR-PROFIT ORGANIZATION, HAVE PARTNERED TO BRING CONTRACT SAVINGS AND EFFICIENCIES TO THE PUBLIC SECTOR NATIONWIDE.
The NASPO ValuePoint Cooperative Purchasing Organization (formerly WSCA-NASPO) provides the highest standard of excellence in public cooperative contracting. By leveraging the leadership and expertise of all states with the purchasing power of their public entities, NASPO ValuePoint delivers best value, reliable, competitively sourced contracts. Since 1993 NASPO ValuePoint has been the cooperative purchasing arm of NASPO (the National Association of State Procurement Officials) encouraging, fostering and guiding the nation's most significant public contract cooperative. NASPO ValuePoint is a unified, nationally focused cooperative aggregating the demand of all 50 states, the District of Columbia and the organized US territories, their political subdivisions and other eligible entities spurring best value, innovation and competition in the marketplace.
Contract Number:
0900006747
Lead State:
Oklahoma**
Contract Effective Dates:
July 21, 2016 - July 20, 2021
Contract/Discounts:
Visit www.naspovaluepoint.org, to view a detailed list of discounts
Delivery Terms:
Contact the local store for delivery times and schedules
Online ordering:
Visit www.firstcallonline.com for full service parts catalog and ordering
How to Register:

Before an agency may register with O'Reilly Auto Parts the state in which they reside must sign a participating addendum. Once this is completed any public sector entity within the state may complete the NASPO sign up form available from your local O'Reilly Auto Parts store or by contacting publicsector@oreillyauto.com

States with participating addendums:

Alabama
Alaska
Hawaii
Montana
North Dakota
Oklahoma**
South Carolina
South Dakota

**Lead State

Key Contacts:
O'Reilly Auto Parts
Contact your Territory Sales Manager (TSM)
Don't know your TSM?

Call the Professional Sales Department at (866) 578-5997 ext. 10807
Provide the Customer Service Representative with your city and state, and ask for the Territory Sales Manager in your area
They will provide you with the name and contact information for your TSM

Contact Information: