Since 2002 Mitchell1 and O'Reilly Auto Parts have teamed up to offer best in class software packages to run your shop as efficient and profitable as possible. From the moment your customer drives up to the final invoice and beyond Mitchell1's industry leading software is hard at work helping you create an exceptional service experience and more satisfied customers. You will be able to fix cars faster, streamline shop workflow, and launch effective marketing strategies to build your business-now and for the future.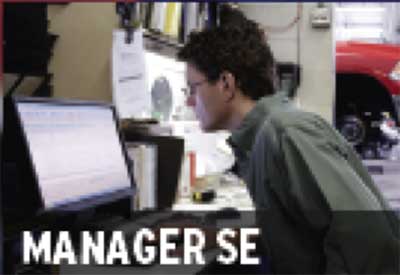 MANAGER
™

SE - Shop Management

Keeping track of all the moving parts in your auto repair business can be a challenge. Manager SE gives you a 360° view of your entire shop - so you can manage business operations, customer service and repairs more efficiently.
Fast and accurate estimates
Flexibility to search for vehicles and customers, verify payments, check gross margins and review vehicle history
Over 180 integrated reports give you full visibility into all facets of your business
Speed up your parts sourcing and ordering process with integration to O'Reilly FirstCallOnline.com
Built-in data recovery & protection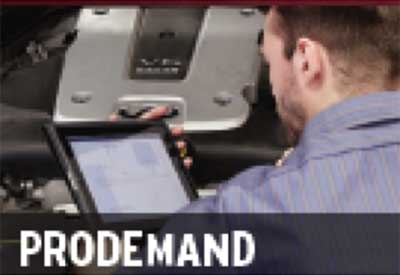 PRODEMAND
®

- Repair Information + Real Fixes

Be more efficient with ProDemand optimized with SureTrack. Mitchell 1 puts the industry's most comprehensive repair data right at your fingertips with complete OEM information combined with Real Fixes from expert technicians and actual repair orders.
OEM information & Real Fixes delivered in a single lookup
SureTrack real-world experience diagnostics
Scalable color wiring diagrams
Access the most accurate and up-to-date database of TSBs available
Diagnosing based on commonly replaced parts for the vehicle model, mileage and symptoms
Estimating integrated with Manager SE
Optimized for tablet devices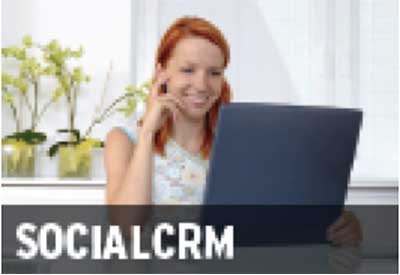 SOCIALCRM - Shop Marketing
Grow your business by automating your marketing, reputation management, social media and customer communication efforts. The SocialCRM marketing service does it all for you, so you can focus on what you do best, repairing vehicles.
Instantly see marketing results integrated with vital customer and vehicle information in Manager SE
Reach your customers with targeted promotions sent automatically when certain criteria are met, such as state inspection and recommendation due dates, and timing belt replacement interval based on the OEM schedule
A steady stream of reviews makes your shop more visible to internet search engines so consumers easily find your business
A custom Facebook page is created for your shop with compelling content and your customer reviews